There is one particularly competitive field that is in need of driven professionals who are prepared to bring innovative technology solutions to the strategy table: cyber-physical systems (CPS).
You have the valuable opportunity to enroll in a respected graduate engineering degree program that is specifically designed for future cyber-physical systems engineers looking to break into the field.
In an effort to provide you with the valuable information you need to make an informed decision about earning a master of engineering in cyber-physical systems, the professionals at Vanderbilt University School of Engineering developed an interactive, digital resource for future engineers who want to secure a successful career that is rooted in CPS technology: What is Cyber-physical Systems? Everything You Need to Know About a Master of Engineering in Cyber-physical Systems.
Click below to download the cyber-physical systems guide: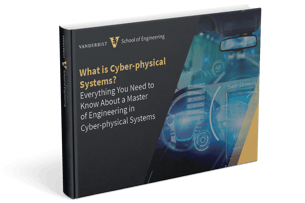 In this downloadable eBook, we will explore a variety of topics — all related to preparing you for a professional future in the field of cyber-physical systems:
The urgent need for cyber-physical systems engineers today:
Cyber-physical systems technology impacts nearly every facet of modern life, and ultimately, CPS technology is responsible for perpetuating technological advancements. The demand for CPS talent and skills is already considerable and only continues to rapidly increase.
Currently, companies need more CPS engineers than are available for hire.
We further uncover why there is an urgent need for cyber-physical systems engineers and provide you with actionable next steps for breaking into this dynamic, important and interdisciplinary field.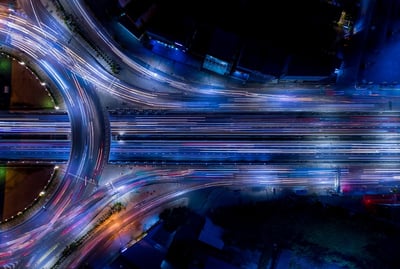 Understanding the benefits of cyber-physical systems today:
Cyber-physical systems is an important field, and CPS technology along with the Internet of Things (IoT) allows us to imagine, create, develop, refine and perpetuate smart systems in fields that result in the betterment of communities and individuals.
CPS has the capability to impact technology in a wide variety of industries and organizations.
We examine how cyber-physical systems technology continues to impact important initiatives like smart cities, critical infrastructure, health care, security, embedded systems, the smart grid and sustainability.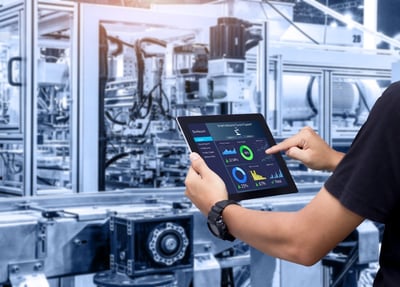 Why you need a graduate engineering degree:
Today, we are being asked to adapt and thrive amidst a variety of pressing challenges. In light of the fact that we're facing a global pandemic, it is so important to remember one thing: Education will be the avenue through which communities and individuals positively impact the future.
At Vanderbilt University, we understand that choosing graduate school and obtaining a master of engineering is an investment.
We provide data-driven research that examines the value of a graduate engineering degree today and why Vanderbilt University School of Engineering is uniquely qualified to prepare you to succeed in the competitive cyber-physical systems field.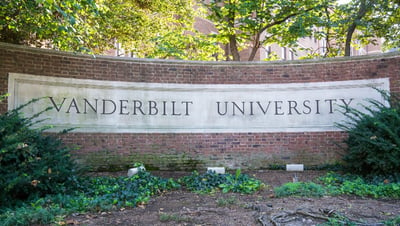 Reward your ambition and nurture your spirit of innovation at Vanderbilt University:
At Vanderbilt University, we are dedicated to approaching education from a holistic perspective — focusing on diversity of thought and experience and educating the whole person. At the School of Engineering, you have the opportunity to advance your skill set, collaborate with other driven engineering students, participate in innovative research projects and transform your career by pursuing a master of engineering in cyber-physical systems.
If you are interested in joining the Vanderbilt engineering community, we encourage you to request more information or start your online application today. We cannot wait to help you achieve a graduate degree in engineering that will position you for career success.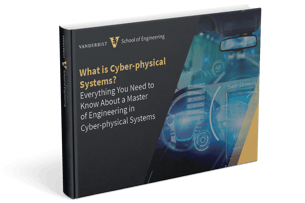 Interested in earning a master of engineering in cyber-physical systems? Download Vanderbilt University's cyber-physical systems guide to learn more about securing a career in the CPS field.